7" CMNAV STARTER Truck (128 RAM) - 2022 EU + UK Maps and Premium POIs
 Our items are carefully tested for any fault or damage and even if something happens during transport to your door, we are 100% responsible to make the things right for you, as soon as possible. And that's a promise. 
Key Features:
Large 7" screen, for increased visibility, so you don't have to get distracted from driving and take your eyes off the road to stare at the screen.
Capacitive HD Display (doesn't need a stylus, you can use your fingertip to operate it)
FREE Sunshade is included, so you don't have to worry about awkward glare or screen reflecting in the windscreen during at night.
You can edit length, width, height of your vehicle so this will give you only the right routes, avoiding low bridges or narrow roads. Also you can specify if you have a trailer attached and number of axles.
Search by UK 7-8 digit Postcode (E.g: WF1 2AB).
Multiple Stop-Offs along the route.
Add your favourite places, missing locations on the map or hazards using "Add to Favourites" feature.
Search by coordinates if your location is not on a public street or doesn't have a postcode.
Speed cameras and traffic lights/red light speed cameras are displayed and up to date.
Driving time management (You can add a second driver as well), manage your driving time, breaks etc.
Narrow roads and Low Bridges avoidance by simply editing vehicle's dimensions using your own, so the sat nav will automatically avoid unsuitable routes for your vehicle. 
TTS (Text To Speech Voices) - Will speak street names, Speed Cameras and other alerts out loud, not only a beep.
Lane selection assistance when leaving Motorways.
Tunnel Animation before entering a tunnel, in order to be prepared for this. 

1000s of Premium Points of Interest for Truck/HGV/Lorry KeyFuyels, SnapAcc, Lay-Bys, Truck Parks, Motorway Services, 

Restaurants and Fast Foods with type of cuisine displayed (e.g - Chinese restaurants will have Chinese flag displayed, Indian restaurants will have Indian flag displayed, British restaurants will have British flag displayed and so on)

, Supermarkets and Petrol Stations with real logos displayed on screen etc.

Comes with 33 languages and 88 male and female voices from all over the world!
Countries included:
Albania, Andorra, Armenia, Austria, Azerbaijan, Belarus, Belgium, Bosnia Herzegovina, Bulgaria, Croatia, Cyprus, Czech Republic, Denmark, Estonia, Finland, FYROM (Macedonia), FRANCE, GERMANY, Gibraltar, Greece, Hungary, Iceland, IRELAND, ITALY, Kazakhstan, Kosovo, Latvia, Liechtenstein, Lithuania, Luxembourg, Malta, Moldova, Monaco, Montenegro, Netherlands, Norway, Poland, Portugal, Romania, San Marino, Serbia, Slovakia, Slovenia, SPAIN, Sweden, Switzerland, Turkey, Ukraine, UNITED KINGDOM, Vatican City.
CPU 800MHZ
Display 7 inch Capacitive Touch Screen,
Resolution 800X480 pixels
RAM: SDRAM 128MB
Internal Storage: 8GB Memory
External Storage: TF/MMC maximum 32GB
FM Support 
USB 2.0
TF MicroSD Card Slot
Earphone Jack
Entertainment: Games Movie Music Photo Album
Main Menu Language: English / Italian / French / Spanish / German / Portuguese / Hungarian / Romana / Polish / Slovenian / Romanian/ Russian
Optional Language: Arabic, Thai, Hebrew, Turkish, Czech, Greek
Package includes:
1 x 7" Sat-Nav
1 x Proper 12-24v Charger
1 x Windscreen Mount
1 x USB Data Cable
1 x User Manual in English
1 x BONUS FREE SUNSHADE VISOR
IMPORTANT!
This unit has been designed to provide safe and efficient routing but it not a substitute for driving with due care and attention. The driver is responsible for paying full attention to road signs, road conditions and the proper operation of the vehicle at all times. Always defer to all posted road signs and road conditions.
POSTAGE DISCLAIMER: 

Please be aware that delivery time may vary sometimes, especially during festive seasons (Christmas, Easter Holidays or any other Bank Holiday) or in case there's a delay on Royal Mail's end. Once the item is left by us with Royal Mail, it's entirely up to them how long the delivery will take. 9 out of 10 times they respect their deadlines. However, if you encounter any issues, please message us immediately so we can investigate and help you get the item ASAP! 
Pay by Paypal wallet or Payment Card
We meet all the standards to provide you with fully secure payment via Paypal. All your order payments are protected by Paypal Buyer Purchase Protection. You can pay by using the paypal wallet or the payment card.






United Kingdom: 

FAST AND FREE POSTAGE (24  HRS Delivery)*
Europe: 

£11.98 Tracked Service (5 - 7 Working Days Delivery)
We will make every effort to ensure that our cooperation has been successful, for you to be satisfied with our products and services. We are here to help you!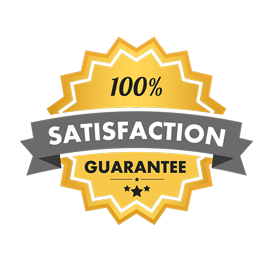 The 7" CMNAV STARTER Truck (128 RAM) - 2022 EU + UK Maps and Premium POIs is evocative, to say the least, but that's why you're drawn to it in the first place.

Inventory Last Updated: Aug 12, 2022